Printable 4th of July straw tags and soda labels created just for you!
Because I love you.
Because this is the simplest way to thank all of you who
continue to stop by & read all about my shenanigans.
Because let's face it if I had enough money to buy you all
cookies I'd just keep them all for myself,
especially if they were those darn Girl Scout cookies.
Mmmmm....samoas.
Serve up some festive drinks this 4th of July with these free soda labels and straw tags.
Download soda labels
here.
Print on label or plain computer paper.
Cut & adhere to bottle.
Download straw tags
here.
Print on cardstock.
Use a round or scalloped 2 inch craft punch to make the tags.
Using a small hole punch place a hole at the top & bottom
of the tag & then weave the straw thru.
Enjoy! I'll be waiting for my invite to your festivities!
PS. You may also like to check out these free printable sparkler holders I created last year for the holidays.
Sharing with friends here: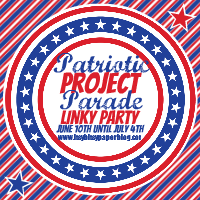 http://www.sugarbeecrafts.com/
http://www.uncommondesignsonline.com/
http://www.gingersnapcrafts.com/
http://somedaycrafts.blogspot.com/
http://somedaycrafts.blogspot.com/
http://www.igottatrythat.com/p/blog-hop-linky-colde.html
http://www.southernlovely.com/2012/06/show-share-45.html
http://thefrugalgirls.com/